This September during #PRethics Month 2023, I'm proud to introduce a full white paper of global public relations association ethics code analysis, which I commissioned last year through the Institute of Business Ethics in London.

The research is the first-of-its-kind in modern public relations practice to assess points of differentiation and points of parity across PR industry association ethics codes worldwide… including 24 ethics codes of 24 associations in more than 20 nations, covering PR practitioner memberships on six continents.
Starting September 1, 2023, you can download the white paper: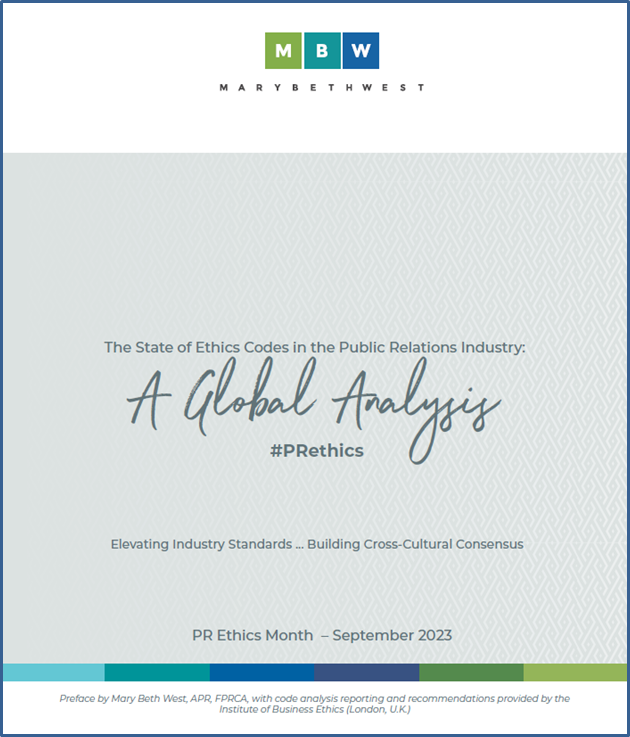 My focus:
To help all PR associations that wish to do so to consider enhancing their codes and integrate more best-practice features and content, in service toward guiding diverse PR practitioners and leaders to integrate trustworthy decision-making in an ever-changing and complex industry.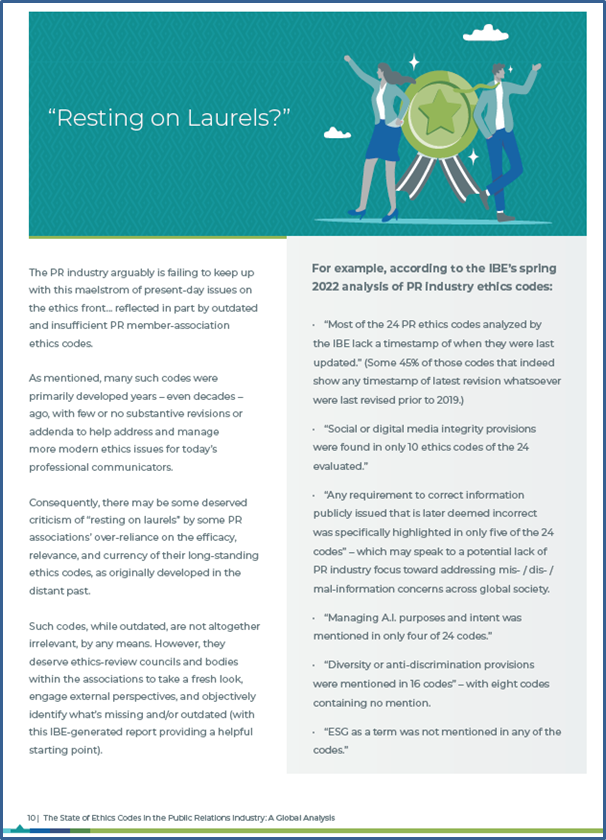 Stay tuned throughout September 2023 for more industry-leading conversations under the #PRethics hashtag.