What's in an ethics code? In the global public relations industry, the answer depends on which member association you ask.
For some PR associations, "codes" function only as suggested guidelines and best-practices, meant to "inspire" good decisions… but little more than that.
In other associations, codes stand as non-negotiable requirements of professional decision-making for managing honest communications and relationships. Violations are considered an affront to the industry and grounds for membership termination.
In still other PR associations, what their ethics code is or even should be is somewhat unclear – or, even downright confusing — creating major gaps between best-practice standards and the actual decision-making by association members on PR's front lines in the workforce.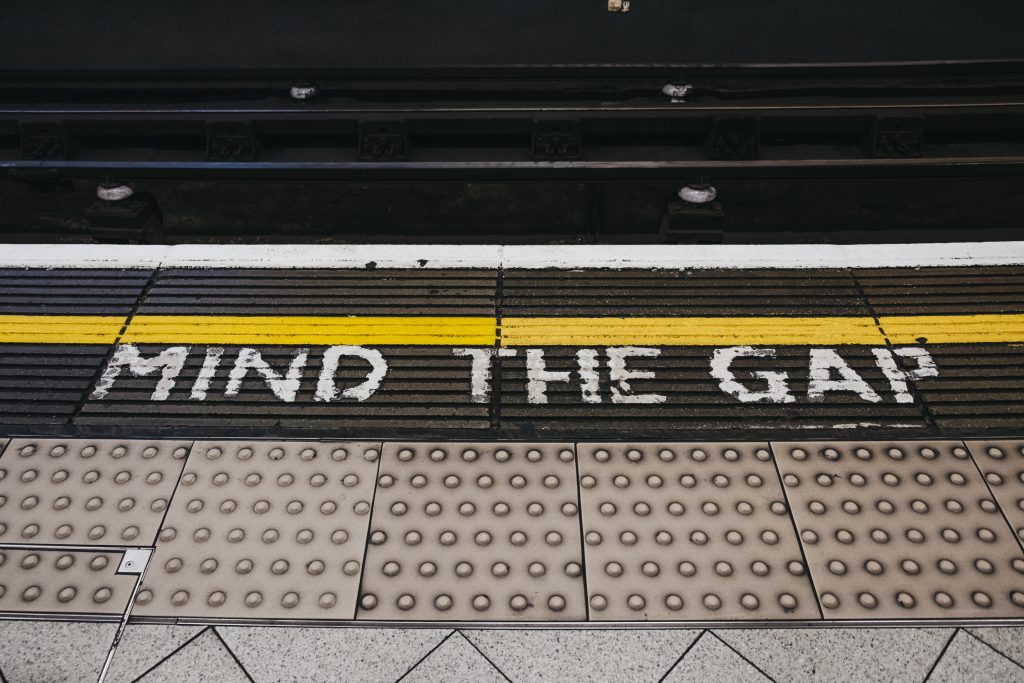 New London-based Institute of Business Ethics (IBE) research that I commissioned – now released in the white paper entitled "The State of Ethics Codes in the Public Relations Industry: A Global Analysis" (available for free download) – documents that among 24 PR industry ethics codes in nearly as many nations worldwide, there is little unified consensus about how ethics codes should be employed as "living documents" in the everyday work of industry leaders and practitioners.
Some PR associations heavily promote simply having an ethics code as a crowning achievement.
But precisely how much dust a long-ago published code has gathered while sitting on a virtual shelf, unrevised for years – perhaps decades – may underscore how seriously its parent PR association authentically engages on the topic of ethics.
For members and the PR industry workforce at-large, it matters.
As noted in the white paper, "the PR industry arguably is failing to keep up with the maelstrom of present-day issues on the ethics front… reflected in part by outdated and insufficient PR member-association ethics codes."
After all, if an ethics code hasn't been meaningfully updated since before the dawn of social media and is widely locked in a myopic, media-relations-centric time-warp of PR practice, then it's missing massive chunks of essential treatment of contemporary issues.
Critical modern-day PR ethics issues include:
"Speak-Up" culture and courage
Whistleblower protection and anti-retaliation
Disinformation-prevention
Digital-data stewardship / disclosure / management of breaches
Diversity, Equity & Inclusion (DEI)
Artificial Intelligence (AI)
Anti-manipulation
Anti-bribery
Not over-promising
… and the list goes on.
PR ethics code content needs to keep pace with these and other issues – but most haven't, according to the IBE's analysis… not by a long shot.
The IBE recommends that "codes of ethics are revised every three years – and dated accordingly."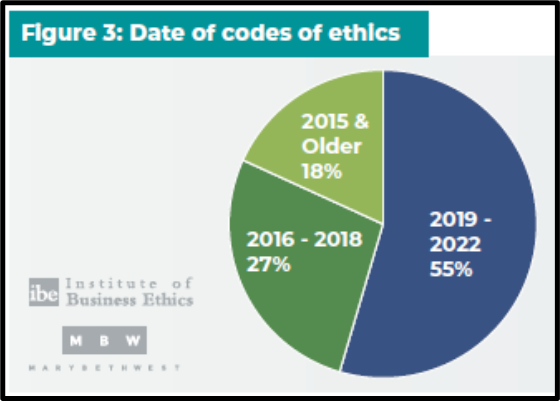 But this "Three Year Rule" is hardly a common practice in the PR industry. The IBE reported that 13 of the 24 PR ethics codes analyzed — just more than half – were not dated at all as to their last revision. Those 13 codes might have been last updated many years or even some decades ago. But who knows?
Also reported by the IBE:
"From the ones which published the date, 55% (n=6… or, 25% of the original 24) have been recently created or revised. 18% (n=2) have been revised between 2016 and 2018, 9% (n=1) have been revised between 2012 and 2014, whilst 18% (n=2) were revised prior to 2011. Only six codes specifically mention that the code of ethics is reviewed regularly."
This #PRethics Month, PR organizations are urged to take a fresh look at their ethics codes, compare them with best-practices documented in this white paper, and undertake a deep-dive effort to make codes more current, relevant, useful, and prominent.
Mary Beth West, APR, FPRCA, is a long-time advocate of stronger ethical practices in PR, in balanced service to employers, clients, stakeholders, and also the public good. She can be followed on LinkedIn, at @marybethwest, and at marybethwest.com.